The holidays came early to the Keri Shull Team this year! Last week, we had the opportunity to celebrate the season of giving with our beloved clients at the annual Santa Brunch. 390 people attended this amazing event, which we held in our brand new Arlington office. There was food, drinks, and good times to be had by all — as well as a visit from a special jolly friend!
Holiday Brunch Festivities:
Over the course of a few weeks, we turned our new office into a true winter wonderland, complete with beautiful holiday decorations. It wasn't just showy pine trees and ornaments, however!
One of the most popular spots in the office was our special mailbox. The younger guests had a great time writing letters to Santa Claus, then dropping their wishes into the mailbox. They also got the chance to express their creativity by building and decorating gingerbread houses!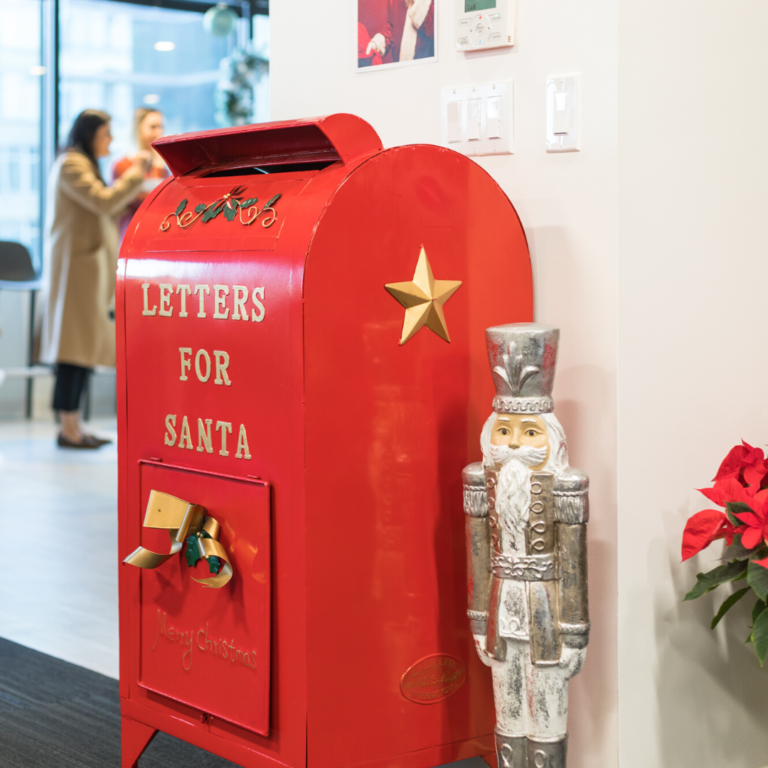 We also had a complete spread of delicious food and drinks, including a mimosa station for the guests who were old enough to enjoy some "holiday cheer."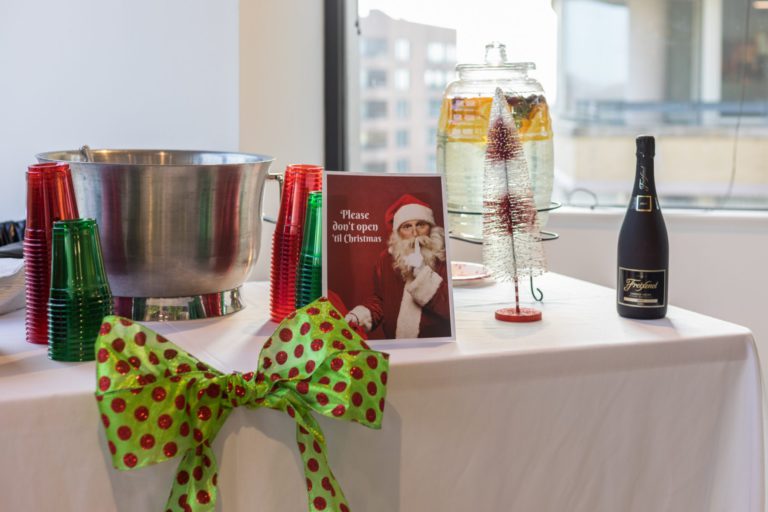 Finally, we had a special visit from Santa Claus himself, who listened to the kids' holiday wishes and sat for gorgeous photos taken by our stellar media team. It was hard to say goodbye to all the fun when it finally came time to wrap up the festivities!
Holiday Brunch Guests:
We were stunned by the amazing turnout for the 2019 Santa Brunch — nearly 400 people came out to celebrate with us! The guest list included our teammates, current home searchers, and families that we have helped in the past.
We regularly host events like this for all of the Keri Shull Team family, because we love to spend time celebrating you. The members of the Keri Shull Team are dedicated to giving back to the D.C. metro community, and this is one of the ways that we show our appreciation for years of support.
We love to put together events for our team and community, to thank you for making us the top-selling team in the entire DMV! That's why we do things like take clients to see the Major League Baseball champions play, throw pool parties to celebrate our successes, and hold autumnal bonanzas at our favorite local spots.
Thank you so much for helping us have another amazing year, and here's to a wonderful 2020 for us all!
Are you looking to find a new home this holiday season? We find holiday joy in helping you — so contact the Keri Shull Team today and let us help you find your dream home for a price that you'll love!