Build Your Dream Home In DC On A Budget: Here's Everything You Need To Know
Buying a home in Washington, D.C. isn't cheap. In 2017, USA Today reported that the average home value in the area is $772,008. Prices on pre-built homes are some of the highest in the nation, which can make it difficult for homebuyers on a budget to find exactly what they are looking for. Being unsure of your exact budget can make it even more challenging to find the right home for you and your family.
Thankfully, there are steps that you can take to make the most of your individual financial situation. One strategy that many buyers are now using is building a home from scratch. According to NAHB, in the Northeast, new home purchases are on the rise. 41,000 new homes were purchased in this region in June of 2017, versus only 28,000 in June 2016. Rather than having to accept a home as it is, buyers can customize features, choose their property, and create a home that fits their budget. Let's explore three of the top strategies for building your new DC area home on a budget.
1. Save on existing payments
Prior to applying for a mortgage, see where you can lower your existing monthly payments.  From downgrading your phone plan, to paying off credit cards and consolidating student loan payments, there are numerous opportunities to create extra cash flow in your budget. Get started by listing out each of your current monthly payments. Once finished, mark which payments have the potential to be lowered, or even eliminated. Work through your list over the course of a few days or weeks to create the most space in your budget.
2. Work with a realtor to find the right property
Once you've been approved for a mortgage, it's time to find the right place to build your new home. It is crucial to have experts who can tell you where you can build, and which choices aren't as ideal. This is especially necessary in the DC area, where there isn't much new land to build. Most often, home buyers will tear down existing homes to make room for their new construction. Having a knowledgeable realtor is also an exceptional way to save on your home purchase. Skilled realtors will always be able to find you the best properties and the best prices. Currently, some of the most affordable places to live in the area include Silver Spring, Reston, and Bethesda (as their median home values are much lower than the DC average of $772,008).
3. Decide what features you need, and which you don't
Building a new home comes with dozens of choices, along with many opportunities to splurge. Will you choose hardwood floors or laminate? Will you upgrade to a garden tub, or stick with a standard tub? Before the planning stage begins, decide which items you are willing to spend more on, and which you aren't. This simple step can help you avoid going over budget during the planning process, when exciting upgrades can become too tempting to resist.
As you plan to purchase your next home in DC, consider new construction as a more budget-friendly way to get the home of your dreams. Start reducing and eliminating extra payments in your monthly budget, get in touch with a trustworthy realtor, and decide which features will make your house feel like a home.
Loudoun County Limo Tour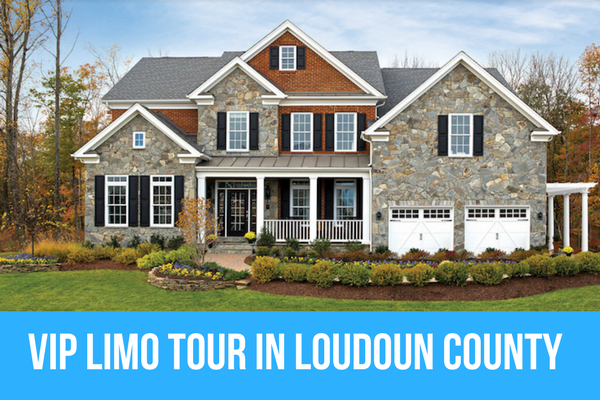 Interested in building or buying new? Experience firsthand the nicest and newest housing developments that Northern Virginia has to offer with the Loudoun County Limo Tour on May 12th at 12PM. Register today for the upcoming VIP tour to receive superior insight into new construction!