Buying or building a home is a great investment — but like any investment, it requires money up front. Many people choose to buy a home, rather than constructing one, because they believe that these initial costs are going to be lower. In doing so, however, they give up the chance to get a completely customized dream home!
One of the best-kept secrets of the real estate world is that building a home isn't always more expensive than buying. This is especially true if you are buying in a seller's market such as Alexandria VA or one of Washington DC's hottest neighborhoods. In areas like these, the buyer competition and low inventory of homes can drive prices very high. While building a home might still be more expensive in these neighborhoods than it would be in others, it might not be as expensive as finding a home on the open market. 
No matter where you are, however, there are steps that you can take to reduce the cost of your new construction home. 
1. Decide on a (FIRM) budget
This first piece of advice likely won't be a surprise — but that doesn't make it any less vital! Creating a budget is a key step to take when getting ready to build your new home. This advice is even more important if you are searching in an expensive area; for instance, if you want to find a way to live in Washington, DC on a budget.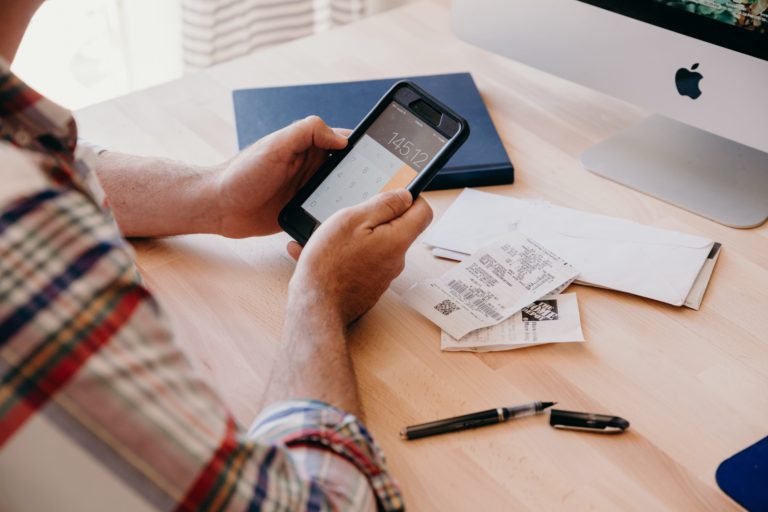 But even more important than having a budget is sticking to that budget. It's very easy to get excited about the near-infinite possibilities of your home and go over the set amount, but this is a worst-case scenario if you are trying to save money. 
Once you have made your budget (which you should do with the help of experts like financial planners and a real estate agent), then you need to treat that as a rule, not a suggestion.
2. Find the Right Home Builder
You might be shocked to discover how many options you have for home builders. Each company will specialize in different layouts, aesthetics, or neighborhoods, so it's important to find a builder who has what you are looking for. When you are deciding to build your home, figuring out which builder is best for your home is one of the most important questions to ask yourself. 
In addition to this, there are a wide variety of price points between home builders, so you might be able to save money simply by getting quotes from several different contractors. One important resource you have in this search is your real estate agent. A good agent will be able to recommend builders that they have worked with in the past, so you don't have to stress out about finding the right person. 
3. Understand What Goes Into a Base Price
Usually, the base price of a home is the first number that the builder will give you. It is critical to understand exactly what that cost entails, which might change a bit from builder to builder. 
The base price tends to include the following things:
The basic structure of your home (walls, foundation, a roof — that sort of thing).

The finishes in your house, such as countertops and cabinetry

The cost of purchasing the lot itself

Basic landscaping for your home
It is important to note that the 3rd and 4th points are not always included in a base price. Make sure to ask your builder exactly what is included in the price, so there's no unwanted surprises down the road. 
When examining and comparing base prices, it's a good idea to leave yourself some wiggle room in the budget. There are going to be a lot of costs that aren't included in the base price of your new home, so you don't want to be bumping up against your budget before those are even factored in. 
4. Work with a favorable floor plan
Depending on your builder and the customization options you have, it might be possible to save money by having the right floor plan for your new home. Installing walls is expensive, for instance, and some builders will be able to transfer savings to you if you have a more open space in your living area.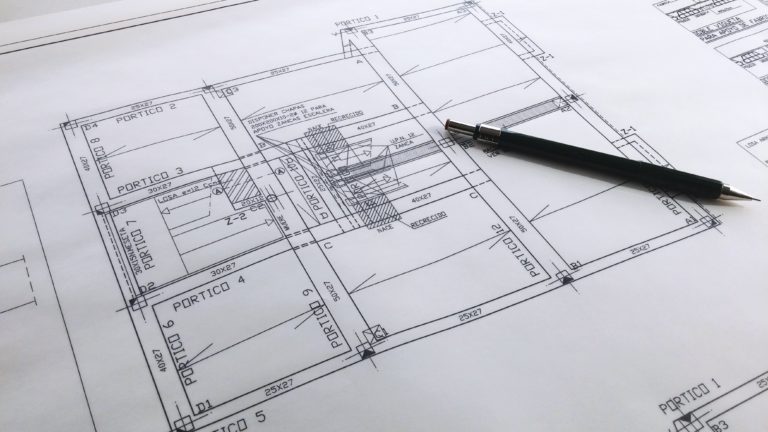 Of course, too much customization can also be detrimental to the price of your home. If the builder specializes in a particular layout, they might charge you more to deviate from that plan. As with many other aspects of building your home, it's vital to keep open communication with your construction expert!
5. Look for non-standard appliance options
When building a home, the costs can quickly pile up if you aren't proactive. One way that budget-busters can sneak up on you is in the package of your appliances. Almost all builders will offer a few different tiers of appliance packages for you to choose from. Often, these will be brands with whom the contractor has an existing relationship.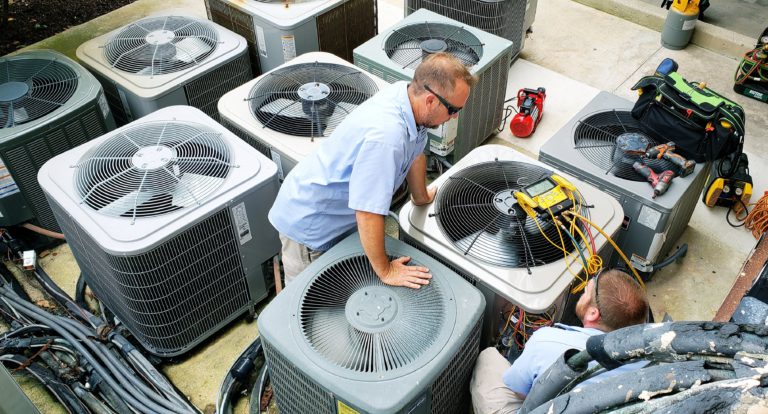 However, that doesn't mean that you are only stuck choosing from those options. Many builders will allow you to purchase appliances from third-party vendors and then pay the installation costs. If you do the research and find fittings that are cheaper than any of the contractor's options, this could be a place where you can save money. 
6. Find Materials on Your Own
Odds are, you aren't going to be able to get a better deal on basic construction materials than your builder can. But for items that are not purchased in bulk, you might want to spend some time shopping around and seeing if you can create some savings. 
As we mentioned above, this can be a useful strategy when looking for appliances. Going through a separate vendor might allow you to save money on a stove or oven for instance — but that's not the only item that you can find for cheaper!
HVAC systems, water heaters, radiators — these things (among others) can be very expensive if you use the stock models that your builder supplies. Ask your contractor if it's possible to do substitutions, then shop around for a better deal! Once you find the right one, it's just a matter of paying installation costs. 
But what if you even want to cut out those installation costs?
7. Consider Doing Some Installations Personally
Odds are, you don't want to wire your new home on your own. That's the reason that you're paying a builder, right? You want to make sure that the labor-intensive, experience-requiring aspects of your home are completed swiftly, surely, and safely. 
But what about some of the less complicated installations? Some people who are building a home choose to install some of their fittings personally, particularly things like cabinet pulls and other small pieces of hardware. It may seem like a small cost to pay for the convenience of having someone else install these items, but every dollar counts when you are trying to save as much as possible.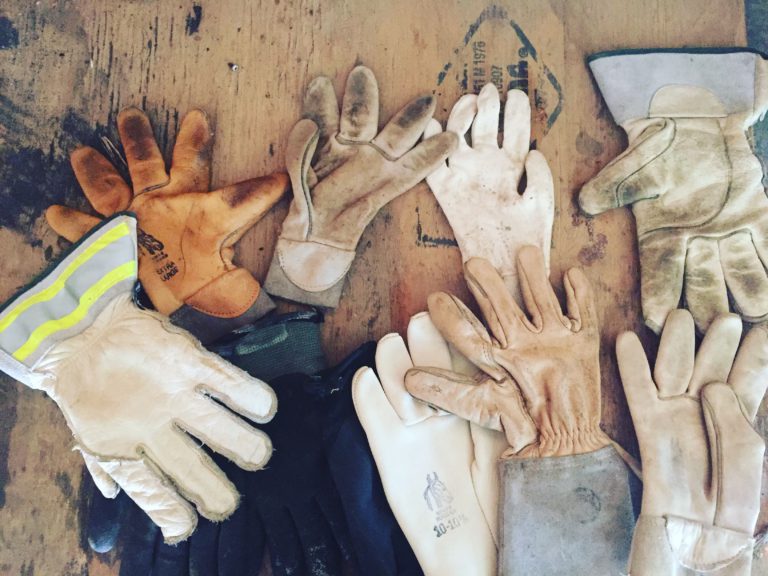 Important note: There are some items that you cannot install after move-in, depending on where you are building. Oftentimes, items like countertops and some sinks must be installed before your lender will approve the loan. 
8. Don't Wait to Explore Your Lending Options
Getting a home loan can be a headache, even if you are buying an existing house. There are a ton of options available — especially if you are buying and selling a house at the same time — including HELOCs and Bridge Loans, and it can almost be too much to keep in your head. 
That's why you shouldn't wait to begin speaking with lenders about your options. Different lenders (especially independent services) can often provide unique closing credits and incentives for when you close, so take the time to shop around and see which option suits your needs best. 
As with finding a builder, your real estate agent will be a huge help when searching for a lender. Not only can they clarify what type of loan will be most helpful for your goals, but they can introduce you directly to their trusted lending partners!
9. Be open to later renovations
Rome wasn't built in a day, right?
In that same vein, there's no rule that says that your new construction home has to be perfect on the day that you move in. If you are trying to stay under budget but the higher-end cabinetry is pushing you over, remember that you can always renovate and upgrade later!
On a cautionary note, make sure to consider which renovations are worth it for you. While it's true that many upgrades will raise your home's value so you can sell quickly and get the most for your home when you list itl, there are some renovations that simply don't pay off when it's time to sell!
10. Get a Complete Cost Breakdown Before
You Sign
If you're trying to be cost-conscious on your new construction, it's important to have all the information about what you are going to pay. So, after you reach a final decision with your builder about everything you want in the home, get a line-by-line breakdown of the cost of each element.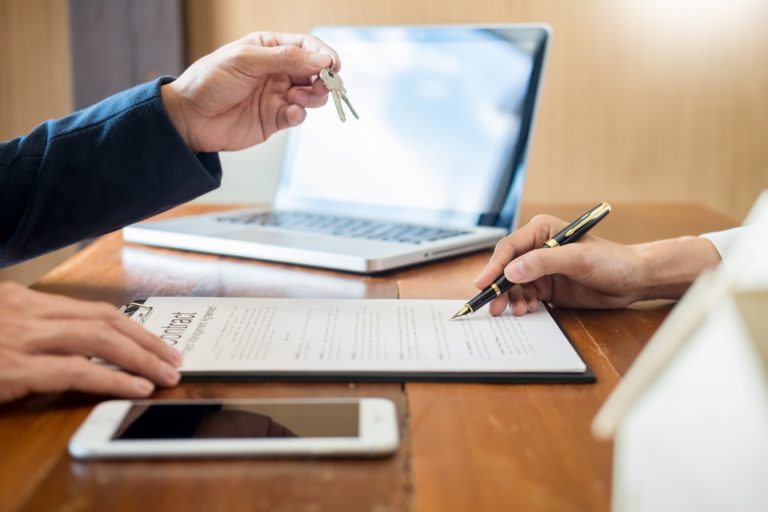 Once you see the costs of everything lined up, you might realize that some of the upgraded pieces are not as vital as you originally thought. Sure, the deluxe window sills seemed necessary when you first saw them — but once you see how much they are eating into your budget, you could easily change your mind. 
BONUS TIP: Work with Real Estate Experts
Building (or buying) a new home is too important to do on your own. This is the reason why you see people lose out big time when trying to sell their home by owner too. Succeeding in real estate takes years of experience and a lot of dedication — but you shouldn't have to worry about that! 
At the Keri Shull Team, we specialize in helping people find or build their dream home faster, cheaper, and with absolutely zero stress — and we want to help you, too! If you are interested in learning more about how we can help you, just click here and schedule a time to speak with one of our expert agents!