Keri Shull on the American Dream TV with Craig Sewing
Airing this Sunday, August 5th at 9am on The CW!
Keri Shull will be making a new appearance on the American Dream TV Network this Sunday, August 5th on the CW at 9am.
With host Craig Sewing, Keri will be discussing topics ranging from business to business cyberbullying, how to find the find school for your kids, and the factors that go into relocating to a new city.
The American Dream Network is a national televised talk show covering real estate, finance, education and entrepreneurial endeavors, connecting and showcasing local experts around the country to help empower YOUR American Dream!
Preview the episode below with clips of Keri's interviews with legal specialist Seth Berenzweig, principal educator Trevor Waddington, and financial counselor Jeanette Broz.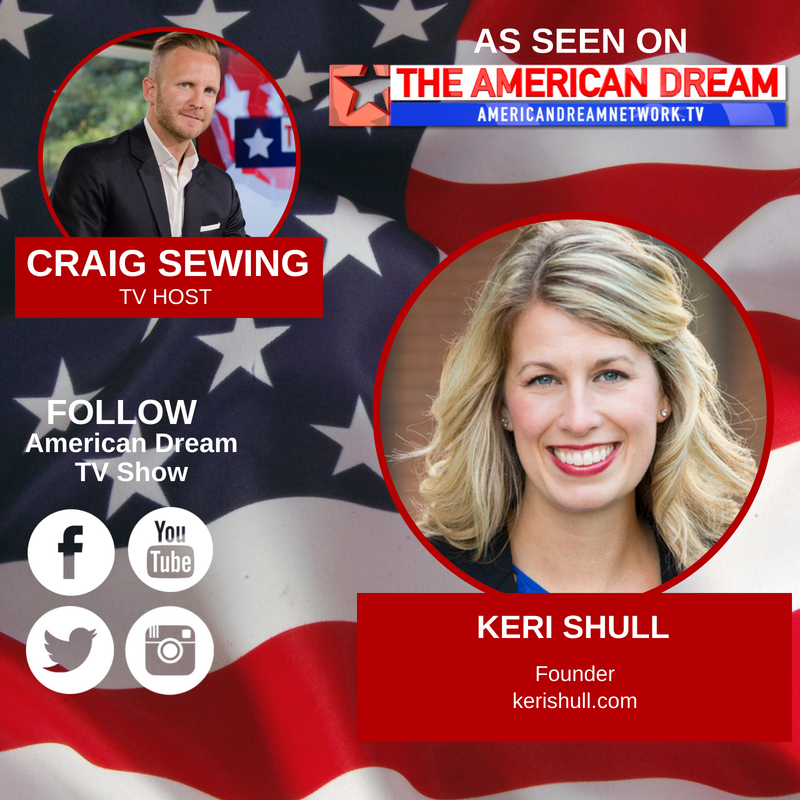 Cyberbullying: When Your Business Is Attacked
Keri with Seth Berenzweig from Berenzweig Leonard discuss a huge issue that is increasingly keeping Americans from growing their business: cyberbullying. In the digital age it just takes the evil initiative to anonymously sabotage your competitors. Keri was recently a victim of such an attack, where she and many other local real estate brokerages received an onslaught of 1-star reviews on Google from one singular anonymous source. Luckily, thanks to the legal help of Seth Berenzweig and the unwavering support from the General Counsel for Virginia Realtors, Laura Farley as well as from the Northern Virginia Realtor Association, the process is now underway to bring justice to the offenses.
Relocating Guidance: The Factors That Go Into Choosing Where To Live
The American Dream is about loving where you live. Keri sat down with Jeanette Broz, the CEO & Founder of Ariva Location to talk about the various factors that go into deciding where to relocate to and how best to go about the moving process. They also discuss the coming changes to the relocation process and how new technologies and businesses can help make it easier than ever to find the right community to move into and how to make the move as seamless as possible.
Choosing The Right School For Your Kids
Part of the American dream is not only loving where you live, but also loving where your kids go to school. Keri sat down with Trevor Waddington, the principal of the TYW Education Group, to discuss the various factors that come into play when selecting the right school for your child, how best to go about the school search, and things you should consider if you're planning on moving to a new area.
Watch it live this Sunday August 5th at 9am on

The CW

network!

Special thanks to Jim McQuaig with Churchill Mortgage and Ryan Koppel with Champion Title & Settlements Inc. for supporting the show!