Are you concerned about what to look for when buying a house? It's an understandable worry — starting your home search can seem very daunting! That's why we wanted to take this time to put together a quick guide of the 8 things that you should be considering when getting ready to purchase a home!
Let's get right into it!
#1 — The Right Type of Home
The word "home" encompasses a wide variety of meanings. When you are getting ready to buy a home, you need to take into consideration what kind of property you want to purchase. 
So, what are some of the common different types of home that you should consider when starting your search?
Single Family Detached Homes
When you think of a "house," what pops in your head is likely a single-family detached home. As the name suggests, these are houses that stand alone and are typically designed to house a single family. There are nearly infinite style options when it comes to a single-family detached. In fact, one of the benefits that attracts people to this type of house is the customizability!
Condominium
Condos — short for condominiums — are homes for sale that are part of larger buildings. Some people view condos as being somewhat similar to living in an apartment complex, but the value of home ownership cannot be understated. 
It's important to keep in mind that condominiums are more common in urban and metropolitan areas where vertical construction is preferred. So, for instance, if you are looking to buy a home in the Ballston neighborhood of Arlington VA, you'll likely be seeing a lot of Arlington condo buildings in your search. 
Townhouse
This is another type of single-family home — but it is actually attached instead of detached. When you buy a townhouse, which are particularly common in some of the hottest neighborhoods in Washington DC, you will have some very close neighbors. Townhomes share a wall with the next house over, meaning that they can fit a lot of families in a relatively small stretch of land. Because of this, townhouses are more common in more densely populated areas. 
There are more nuances that just these three types of home, of course — but for the purposes of this guide, you can put your dream house into one of these categories. 
Each type of property has its own features, benefits, drawbacks, and eccentricities. Make sure to speak with your real estate agent about what you need in a home and which type of property to focus on in order to find the perfect house!
#2 — Your "Must Haves" In a Home
Let's be honest: unless you are building your own house, you'll likely have to make some compromises during your home search. But there are some things that you just have to have in your home, right?
When getting ready to start your search, make sure you have a list of your "must haves" in the new home. Are you an avid cook? Then you've just gotta have that gourmet kitchen! Are you worried about outgrowing your home as your family gets bigger? Make sure you put a yard and a few extra bedrooms on your "must have" list!
At the Keri Shull Team, we use an exclusive, proprietary strategy called the Reality Check Analysis to help you create this list. Not only does this technique help you figure out your must haves in a home, but it helps us create completely customized searches for your dream home!
#3 — The Right Location
"Location is key in real estate."
This old adage doesn't just apply when figuring out what your home is worth! You'll likely be in your new house for a few years at the least — so you should be sure that it's in the right place! Here are some things that you should consider when figuring out the right location for your new home:
Commute Times
If you are going to be traveling between your house and your workplace each day, it's good to have a home with low commute times to your job. For instance, you should do a little research if you want to know where to live if you work in Arlington VA!
"Things to do around me"
Have you ever searched for things to do in your area and had nothing interesting pop up? It can be pretty disheartening — so make sure you pick a location with dining and entertainment options that interest you! Luckily for those of you in NoVA, there are a ton of things to do in Arlington VA and the surrounding areas, so you really can't go wrong with the location!
Public Transit Options
While this might not apply everywhere, public transit is a big deal in the DC area. Driving is a pain in DC, and public transit can help you live on a budget in Washington DC.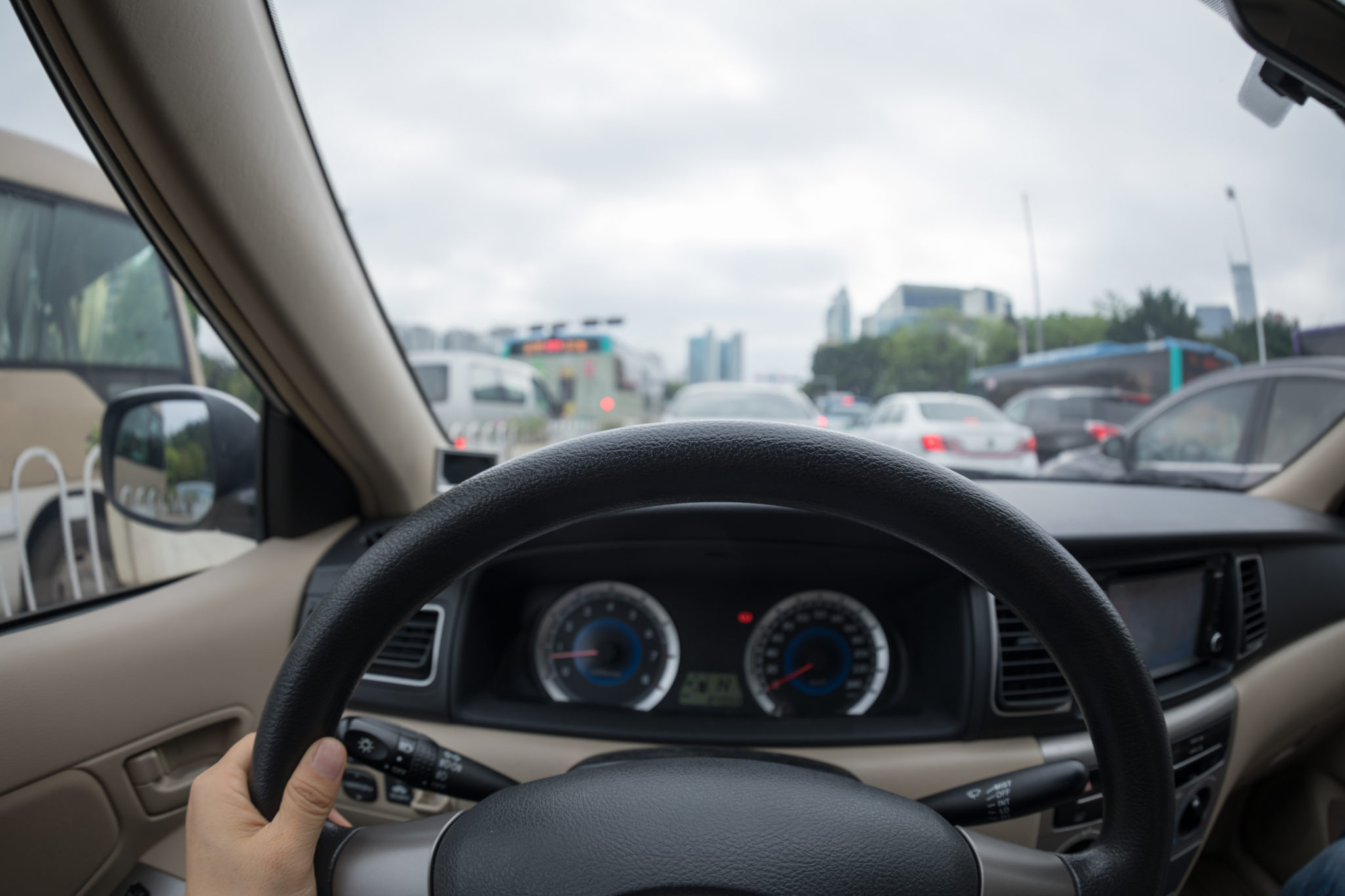 A lot of people want to avoid having a morning like this.
In the District and surrounding areas, larger neighborhoods are often defined by their metro stop. So if you are looking to live in the Rosslyn area, you will likely have convenient access to the Rosslyn Metro. 
The accessibility of public transit options in the DMV area can often play a huge role in finding the right location for your new home!
#4 — The Right Upgrades
The renovations that someone makes to their house can greatly increase the appeal and value. When you are getting ready to look for your new home, think about what upgrades you want to see and why. 
Some upgrades and renovations simply don't pay off when it's time to sell, so they might be harder to find in homes for sale. In cases like these, you should have your real estate agent introduce you to construction experts who can help you create a plan to renovate the home after you buy it. 
In some cases, however, it will be more attractive to find a home with the renovation already complete. No one wants to install new hardwood floors throughout right after they move in, after all!
#5 — Good Investment Potential
A house isn't just a home — it's also an investment! When preparing to buy a house, you should look for a property with the potential to give you a good return when it's the right time to sell your home. 
Luckily for you, the market right now is perfect for investing in real estate. Home values are going up and will likely stay on that trend in DC and the surrounding area. This is especially true due to the upcoming arrival of Amazon's HQ2 project in Alexandria VA and the National Landing neighborhood. In addition, Microsoft is expanding their holdings in Reston, which will almost certainly help raise what your home is worth in the future!
#6 — Why You Are Buying a Home
This might seem basic, but it's still very important! If you want to get the right house, you need to understand why you are buying! Not only will this let you keep the right mindset when going into the process, but it will help you and your agent narrow down your search. 
Here's an example of what I mean: 
Let's say that you want to buy a home so you can have the freedom of customizing it. In that case, you might want to consider building a home instead of buying one. This way, you will have the complete control to build your 100% custom dream home!
#7 — The Homes You Can't Find Online
Online Home Search Tools are very powerful — but they can't do everything! There's homes out there that you simply can't see on sites like Zillow, because they are not actively listed on the Multiple Listing Service. 
These houses, which are aptly called Off-Market Homes, are often very desirable in a home search. Because they aren't allowed to be marketed or advertised, the chances of getting into a costly bidding war are much lower for you. Off-market home sales are often less stressful for all parties, as well. Without the need for breakneck pacing and stressful price escalations, you can buy your home for a better price and with less stress!
So, how are you supposed to find off-market properties for sale? It's simple — you have to work with a real estate agent who can do it for you! Which brings us to the last thing to look for when buying a house…
#8 — The Right Real Estate Agent 
With the status of the housing market in 2020, there is simply no reason not to work with a high-quality real estate team to buy a home. Finding a home with an agent is faster, cheaper, and far less of a headache than trying to do it on your own!
The best real estate agents will be able to give you priority access to off-market homes, teach you how to negotiate for the best price on your home, and will have the tools that they need to find you the perfect home, no matter what!
If you want to learn more about how working with the right real estate team can completely change your home search, then contact the Keri Shull Team today! Our home search analysts are standing by to help you — so just click here and schedule a time for a free, no-pressure Home Search Consultation today!